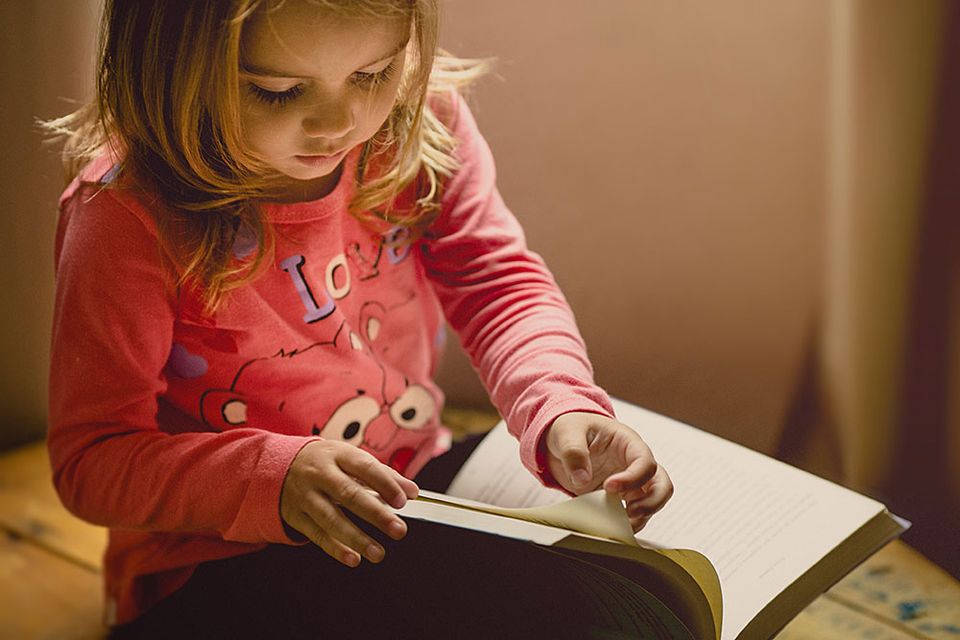 we're honored and excited to participate in this amazing cause
About Wigs For Kids
Wigs For Kids is a nonprofit organization that helps children suffering from hair loss stemming from chemotherapy, radiation therapy, alopecia, trichotillomania, burns, and other medical causes. Stylists and regular people just like you work together to give recipients the self-esteem and self-image they deserve.
Click here to learn more about their mission
beat the summer hair blues
Our favorite time of the year is finally here..Summer! Along with the clear blue skies and carefree days comes the daily assault of taxing chlorine compounds, damaging rays of the sun, not to mention all the havoc we put on our hair from daily styling faux pas. If there is ever a time to be extra gentle with your hair, it is this season. Treat your tresses like a fine silk blouse.

Chlorine, salt water and perspiration damage and dry out the hair. These types of salts binds to the hair, stripping it of its natural protein causing voids in the hair shaft. Mineral deposits from water make hair brassy and brittle and will eventually severely dehydrate the hair. Now is the time to begin a quality hair care regime.

Summer hair care tips:
Before you enter a pool, lake, ocean or any body of water, wet your hair and apply a coat of conditioner.

Immediately after swimming or enjoying the day in the sun, shampoo your hair with a clarifying shampoo. These shampoos are designed to remove any chlorine and trace salts from the hair shaft. Follow up with a deep reconditioner to moisturize and strengthen your tresses, which is quite different than the regular conditioner you use after normal shampooing.

Over shampooing and under reconditioning are common to dry, frizzy hair. Avoid shampoo's that are what we call a 'two in one' or shampoo's that contain synthetic oils. They sit on the hair not allowing the hair to be rinsed well and inhibiting the moisturizers to penetrate.

Avoid over use of styling products with alcohols such as sprays, mousses and hard gels. Instead, opt for flexible products.

If you want lift, make sure your hair is dry completely at the scalp before adding the styling product. This gives maximum lift with minimum product.

Pay special attention to the ends. Remember the ends of your hair are old and have had a lot more abuse therefore they might require a different treatment and kinder care.

Last but most important…consult your hairstylist for the correct products for your hair. Each product is meant for a specific hair type and just because it works for your friend doesn't mean it will give you the same results. Products should be changed seasonally.
Photo by Jernej Graj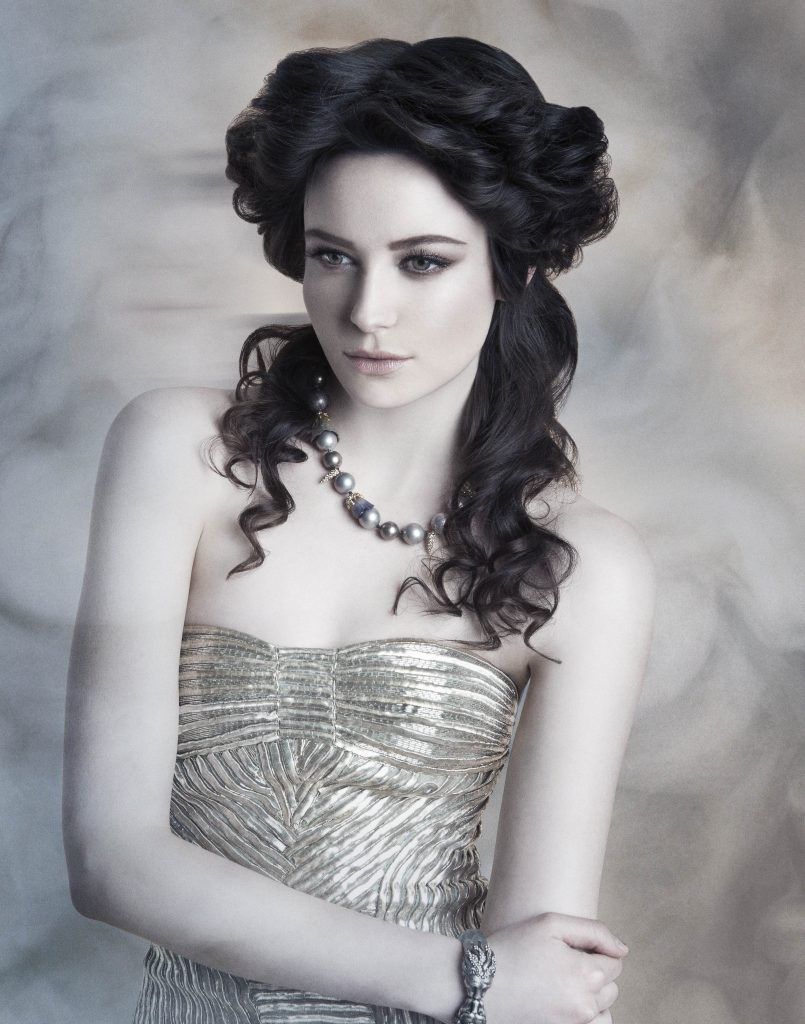 beautiful hair – health or cosmetics?
Everyone is born with a particular kind of hair determined by one's genes. There is nothing you can do to change that. Only 'Science and Beauty" can change and improve what nature has provided. Every day we do things to affect our hair. We can color it, highlight it, curl it, relax it, iron it, blow it, shampoo it, condition it, brush it, crimp it, braid it, spray it, gel it, glue it. Well, you get the picture. In doing these everyday things, we chemically and mechanically degrade the hair and alter its physical and chemical properties. Over a length of time this causes the hair to loose its natural cosmetic qualities, such as body, manageability, luster, and competency. Prescribing individual personalized hair care products through scientific knowledge is viewed more wellness of the hair than cosmetic.

Wrong or unsuitable applications of products applied to the hair can damage over a period of time. It takes professional skill to analyze your hair properly and in-salon follow up reconditioning treatments to expect successful results. A protein based formula of the correct molecular weight and size range builds strength into hair to improve the way it responds especially to chemical services. A moisturizing based formula softens and adds flexibility.

Healthy hair should have a moisture content of nine to eleven percent. This gives the hair pliability that it needs to hold a style and lubricates the interior so it has body and bounce. We can talk about the topical part of having beautiful hair all day but we can not forget that our hair, skin and nails are definitely a reflection of what we eat and our total health. A good diet and exercise routine is the basic for wellness and always adds to the positive side of beauty.

No one has bad hair, just hair with special needs. Behind every great hairstyle there is well conditioned hair and a well informed, educated stylist.

If you have a hair problem, come see one of the stylists at Master Design Salon. They are the best and are fully informed in the principles of making your hair healthy and beautiful.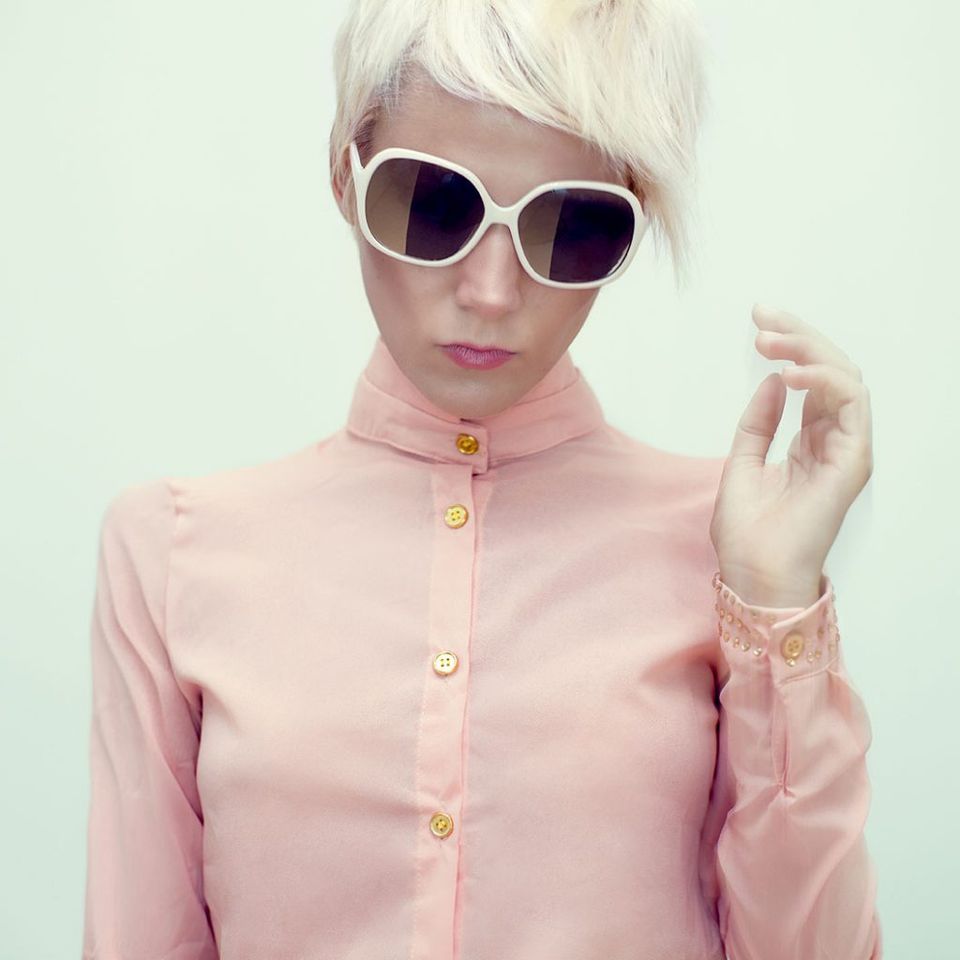 selecting the right hair color
Anyone can color hair, all you have to do is go to the drug store or the supermarket, purchase a bottle of hair color, read the directions, mix the color, apply it to your hair, shampoo it off and, like magic, you have just the color you've always wanted to be…Right?…Wrong.

Hair coloring is far more complex. It is an exact science. To be a hair colorist, you need the skill and understanding of chemistry, and have the creativity to select just the right shade desired. Couple this with the patience to select hundreds of tiny strands placed in just the right areas of the head to be lightened, and you can understand that today's hair colorist is a skilled specialist.

If you are one of those unlucky ones who has found out the hard way that all hair salons can not color hair, or if you use the same color on your hair that your neighbor uses and it doesn't come out the same, or the first time you colored your hair, it was perfect and now it is much less than perfect, you've learned that hair coloring is a bit more complex than the TV commercials would have you believe.

Our philosophy of hair coloring is one of natural looking, healthy hair. So whether you want to be a sultry brunette or a radiant redhead or one of our believable blonde shades you can be assured that your hair will always be in the optimum condition.

Changing your hair from a mousy brown or a aging gray to a soft appealing shade can make a definite change in your outlook. Suddenly you feel more attractive, desirable. Changing one's hair color has helped many of our clients make positive changes in their lifestyle.
A complete change may not be for you. You may have perfectly lovely natural hair color, we can enhance your natural hair color with an infinite number of exciting, color flattering effects. We are absolutely sure of our hair coloring, because our methods of determining the final color is unique.

The most important factor that the haircolor artist has to consider is determining which haircolor is just right for you Like selecting a hairstyle, the haircolorist must consider many factors when selecting a haircolor. The haircolor must blend well with your complexion. Too little contrast and you will look washed out. Too much contrast and the haircolor can look too hard and unattractive. Your hair should frame your face in a medium contrast. Either slightly lighter or slightly darker. Other factors are your age, the length of hair, lifestyle, whether you plan to perm, the amount of gray hair and your natural haircolor category.

Dimensional Haircoloring
Dimensional haircoloring, the play of soft lights…gentle shadings or dramatic accents streaming through your hair; nature doesn't color hair in one solid dimension. Healthy, young natural hair almost always has variations of color, highlights or shadings running through it. It is these shimmering nuances of color that give hair special radiance and beauty. We use the very latest professional haircoloring techniques to place the highlights just where you need them. Our techniques allow us to get closer to your scalp, which means less frequent retouching.

Medium Weave on Blonde Hair
Remember when you were younger and you had the time to spend in the sun? Soft highlights will do the same thing to your hair. By isolating small sections of hair and using a gentle lightener on those sections, you create an effect that looks exactly like the sun did it. No one will ever know!

Tortoise Shelling
You start with natural dark hair or hair that has been colored; then add streams of caramel and amber shades. The result is a beautiful blend of colors that will enhance any hairstyle. It is truly a beautiful effect.

Amber Lights
Amber color streaks marbled throughout the darker hair. Almost the same as tortoise shelling; only the hair is lightened lighter; then a toner is applied. The effect is very striking. This dimensional haircolor will add fashion and flair to your hair.

Redheads
Redheads have always been special, because they make up such a small percentage of the world population. Redheads create a challenge. It takes special skills to maintain a beautiful red shade. So if you have a yearning to brighten up and draw attention to yourself, becoming a redhead will do it for you. Our team of haircolorists have learned to master the red shades, so if you are looking for a flaming titian, a delicate strawberry or a deep auburn, we have the skill to do it for you.

Deep Rich Redheads
Burgundies, mahoganies, plums and eggplant all make such beautiful, rich, deep red tones that enhance darker hair. If you are one of those lucky people that can wear these tones, come in and let us glamorize you. If you are not sure if you can wear these colors, ask one of our haircolor experts.

Muted Reds
Soft natural reds. Our most popular redheads. Just enough red tones to be a standout but not so red to be defiant. Come in and try it on. You'll love it!

Dimensional Reds
Our haircolorists have this special way of creating the most dramatic reds available. By first lightening streaks of hair blonde, then putting a red tone over the entire head of hair, you get a beautiful dimensional effect. A look that will turn heads.

Golden Reds
The most natural looking red tones are those that are golden toned. Variations of gold and amber tones give the hair a beautiful rich glow. It is hard to tell our golden reds from the real thing.

Gray Reduction
You can remove just some of your gray hair without making a total commitment. It requires our haircolor specialists to color only portions of the hair to match your existing natural haircolor. This technique is the favorite to those that do not want anyone to notice that their hair was colored.

Caramelizing
This haircolor is accomplished in the same manner as tone on tone. Using a slightly darker haricolor, cover the gray hair. Add to the hair, streaks of caramel colored highlights. A truly beautiful effect for someone with graying hair.